"A French Girl" by Lea Vigil
---
Vigil's "A French Girl" is a unique take on Pablo Picasso's original "Girl in the Red Beret". It is painted with a stunning combination of tea and watercolors.
Vigil's "A French Girl"
Lea paints with watercolors and tea -- sitting in her favorite coffeeshop in Sierra Madre. 
This painting is her unique take on "The Girl with the Red Beret" and only one will ever be made.
Lea's other beautiful artwork can be found on her
Etsy page
. 
About the Artist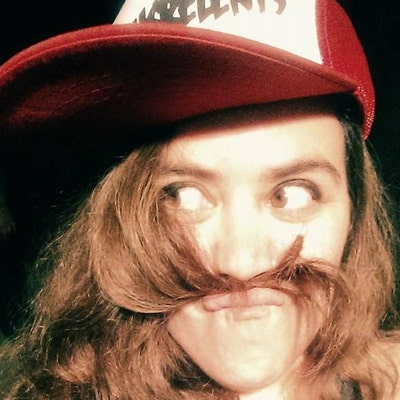 Lea Vigil - VigilArts
Lea was born in Monrovia, California and began her art career in the third grade.  In high school she began experimenting with art and learned a variety of mediums - continuing with art as she went into graphic design.
She was inspired to paint abstract, watercolor paintings after seeing other artists and began to frequent a local coffeeshop, Beantown.  One day while painting in traditional watercolors a drop of tea fell on the page - and she began to incorporate the unique hues of the tea into her art.  She uses old, dark tea to make the wonderful hues in her paintings while she sips on Jasmine Green Tea.
This special deal is limited to one, unique 11"x15" painting and is sold at a special price of $39.95.  It is signed by the artist. Price includes shipping and all other money goes directly to charity.